This is an affiliate post, with links to other sites that may pay me for advertising.
It's not too hard for me to have new fave kitchen products. The problem is narrowing the list down to 10! Going into my kitchen is like a treasure hunt…not a search and rescue….but a treasure hunt because truly…being in my kitchen is one of my favorite places to be.
Some of these items are new (b-day gifts!) and some are old, but all are my current, seasonally appropriate, gadgets, machines and go-to's during this hot, summer season of fruit picking, easy cooking and all around kitchen-ing.
These Mason Jar Soap Pumps in antique copper finish. I heart everything Mason Jar.   
This NutriChef Food Dehydrator that so far has dehydrated lots of herbs, but will begin to dehydrate anything I can get my hands on to dehydrate! 
3. This mug from Bonnema Potters in Bethel, Maine.
While vacationing last month in Maine, we took a small road trip to Bethel. It's a pretty hip little town nestled in the mountains of Maine.  I lived there as a toddler and hadn't been back since. We grabbed some coffee, some fudge, a couple of sweatshirts for the girls, a Christmas ornament, some blueberry butter, and then wandered into Bonnema Potters. The day after our visit to Bethel was Jeremy's and my 19th wedding anniversary so we decided to treat ourselves to two pottery mugs, made right in the store, complementary of each other-his more red in tone, mine the blue. After a lovely conversation with one of the potters and a self guided walk through the entire store and studio we paid for these, drove them home and haven't stopped using them since.
4. Ziploc Freezer Bags! Last year we started using wide mouth mason jars for freezing food items, but this year we've picked so many blueberries I am running out of room in the freezer for more jars, so I picked up some Ziploc Freezer Bags. How awesome are these things!?!
5. This Market Basket, bought at The Better Living Center, my parents gave me for Mother's Day this year. It's a Fair Trade Basket made in Africa by ladies supporting their families…sorry I can't remember the name of the organization they work with. I use it for my garden harvesting. 
6. This white candle in a glass holder. It's tall, simple, clean burning candle which I keep on my cake plate/soap holder by the kitchen sink.
7. This Colander from IKEA. Some people call it a strainer. Whichever you call it, this is it. We bought this colander a few years ago, and it's still in excellent condition. Do you know how much you can fit inside a strainer this big?!! A lot. It's perfect for rinsing a large amount of berries at one time, or a pot of macaroni. It sits in the sink well and is tall enough to let you sit it in the sink and pour right into it. 
8. Kitchen Shears. This pair is from Walmart-they are quite inexpensive, but work so well!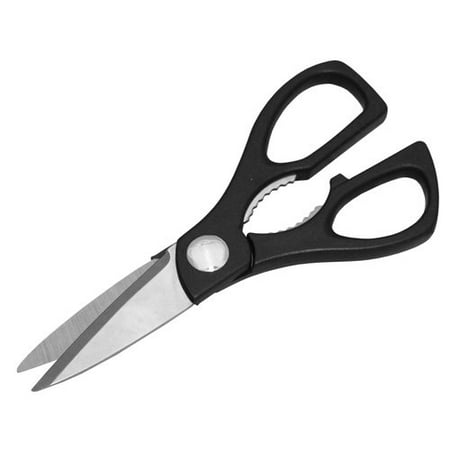 9.  This stainless steel Farberware teapot-another birthday gift. Now I don't have to start the Keurig just to warm water for tea in my new mug!
10.  And lastly, but surely not least, are these Pioneer Woman measuring bowls. I've used them almost daily for over a year. Love, love, love them.
11. I have to add one more…..a bonus fave….this cookbook from Linda and Martha Greenlaw: Recipes From A Very Small Island,  all Maine recipes. It's my go to for Foggy Morning Blueberry Muffins as well as some other recipes!
Happy Kitchening!